Happy March everyone and welcome back for another round of the My Favourite Things linkup aka the only post I ever write lol.
Sidenote: I chose something with cherry blossoms because on the day I wrote this, the cherry blossoms were blooming here. All of a sudden though it got cold and rainy so oops bye again cherry blossoms. It's been a ridiculously warm weather and I'm glad for the cold again, but man dat climate change tho.
This past month, I've been trying to be more active and tend to my mental health and I've found that Yoga with Adrienne's Yoga Camp to be a great way to help with that. I haven't been doing it everyday, I'm only on Day 9 lol, but I'm really enjoying this series so far. Her approach to teaching is pretty chill and Adrienne is hilarious. Even though some of her routines are a bit more difficult, and sometimes I even feel annoyed with them, I find that I always end up wanting to do more. I've never been to a yoga class so I can't compare her to other yoga instructors, but I really like the way she teaches. It's chill and very accepting of whatever level of yoga you're in.
Also, this 20 minute routine for sleep by her is super useful if you want to de-stress and get ready for bed. I passed out super quick after doing this routine!
DIARY-ING
I was going to call this journaling but I wasn't sure if it's what I'm doing? Basically, I've just been writing down little summaries of what's happened in my very mundane life so far. I'm sure it's not an enthralling read but it does help with unloading whatever negative thoughts I've been having. Of course it's just not for negative thoughts, some days I find that I'll just want to write something down. I've been neglecting it recently because I've gotten busier so I really need to keep this habit up because it's quite helpful.
That's my actual notebook that I got from Chapters and I love it. <3 It's pretty big but I find it much more comfortable to write on bigger notebooks haha. Sometimes size does matter *winkwink*
I'm sorry.
URBAN DECAY ALL-NIGHTER SETTING SPRAY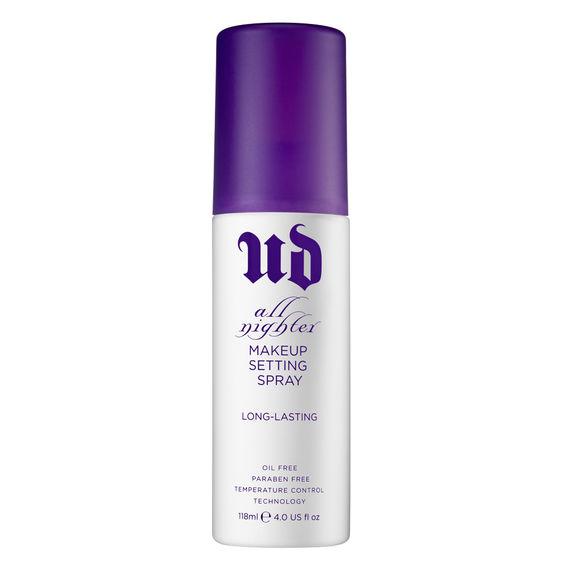 A lot of the beauty YouTubers that I watch really love this and for some reason, I never thought to try this. Well, I finally bit the bullet and bought it and OH MY GOD. Why did it take me so long to buy this? This setting spray is life changing! I used to use the L'Oreal Infallible setting spray to prolong my makeup, but the Urban Decay one just does it so much better? And it seems to help with my oiliness?
I haven't been wearing makeup lately, but I get really excited when I do decide to wear makeup because of this setting spray haha.
BLUEMAIL
One day, Outlook on my tablet decided to stop working. I'm not sure what went wrong, but I knew that I got frustrated and looked up whatever the top rated email app was on the Google Play Store and discovered Bluemail.
I love this email app because it's so simple and it was pretty straightforward to set up on my phone and my tablet. Also I enjoy that you can set a dark theme in a specific time period if you'd like. Another feature I like is that you can delete your emails right on the notification drop down thing.
I'm not really sure what else to say because I really haven't fully explored the app but it has made checking my emails easier? I have my Outlook and my POP3 email accounts on there and Bluemail handles them all like a champ. I'm very pleased with this.
Aaaand that's it for me this month!