Hello everyone and welcome back for another installment of My Favourite Things! This is a monthly linkup that Raisa and I cohost where we list all the faves from the previous month.
Before we begin though, I'd like to ask anyone who's able to please donate to the Red Cross to help out the evacuees of the Fort McMurray fires in Alberta. For those who are in Alberta, here's a list that The Edmonton Journal has on how to help the evacuees. I'm not sure exactly how to send things to evacuees from outside Alberta at the moment, unfortunately.
Edit:
The Canadian government has announced that they'll be matching Red Cross donations
Macleans: How big is the Fort McMurray fire?
DAWN OF DISCOVERY: VENICE (AKA ANNO 1404)
Ah Anno, I don't know why it took me so long to get to know you because wow, I love you so much. Dawn of Discovery or Anno 1404 is a city building game with economic supply elements and some real time strategy and it's so much fun. I don't even know why I find supply management enjoyable but this game, man. There's just something about arranging your farms in the most efficient layout that really gets to me I guess. I'm pretty sure I played for 10 hours straight once I've finally figured out how to play it and I didn't even finish my game because I'm a slow player haha. (The game also likes to remind you every couple of hours to take a break :D)
The one thing I didn't really enjoy with Anno 1404 was its combat component. One of my other favourite games is Civilizations V and I kept comparing the combat systems between the two games and Anno's just felt really cumbersome. I guess as an addendum to this, I got annoyed with the ships because you couldn't stagger their actions. (This is remedied in Anno 2070 though.)
THE ELDER SCROLLS V: SKYRIM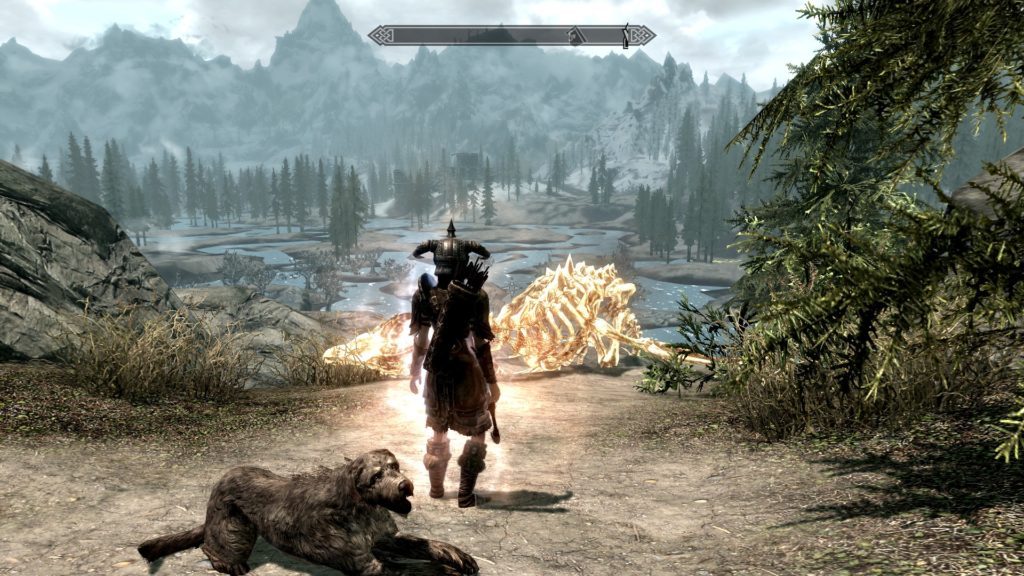 Ah yes, another game that took me years to play. I think I bought Skyrim and Dawn of Discovery during the same summer sale years ago and I've never really played them until now. I'm kind of regretting that decision because these games are major time sucks haha.
I suck at open world games because well, I need structure and guidance and I have horrible sense of direction. At one point I'm pretty sure my Imperial climbed a mountain because I thought that was the most efficient way to get to where I was going (it was on the other side of the mountain, it wasn't very efficient). Along the way I found a dragon's nest so that was an interesting trip, at least. There's just something about Skyrim that makes getting lost really enjoyable so I don't really even mind it that much. Besides that though, the game is just incredibly beautiful and I just can't get enough of it.
I've put myself on a mini gaming ban though because I need to accomplish things in my life before getting suckered in again haha.
FULL FRONTAL WITH SAMANTHA BEE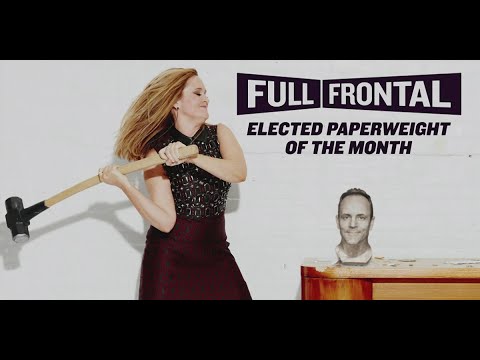 Thank you Tumblr and your never ending dedication to posting subtitled screencaps because I don't think I would have ever found out about this show if not for those gif-ed screencaps. Full Frontal with Samantha Bee is a late night show similar to The Daily Show and Last Week Tonight where they discuss politics with some comedy. Those shows are all pretty much related because Samantha Bee and John Oliver were all correspondents for The Daily Show.
Samantha Bee's show is so great. So so great. She's hilarious, smart and has great taste in blazers and jackets — what else do you need? Some of my favourite segments from her show is Elected Paperweight of the Month (as shown above) and Job Fair for Future Women because they're hilarious but they also discuss important things.
I love this show so much and I really need to figure out when it goes on TV because The Comedy Network (The Comedy Central's Canadian counterpart) doesn't seem to stream this only and TBS seems to only stream for Americans with certain cable subscriptions?
LEMONADE BY BEYONCÉ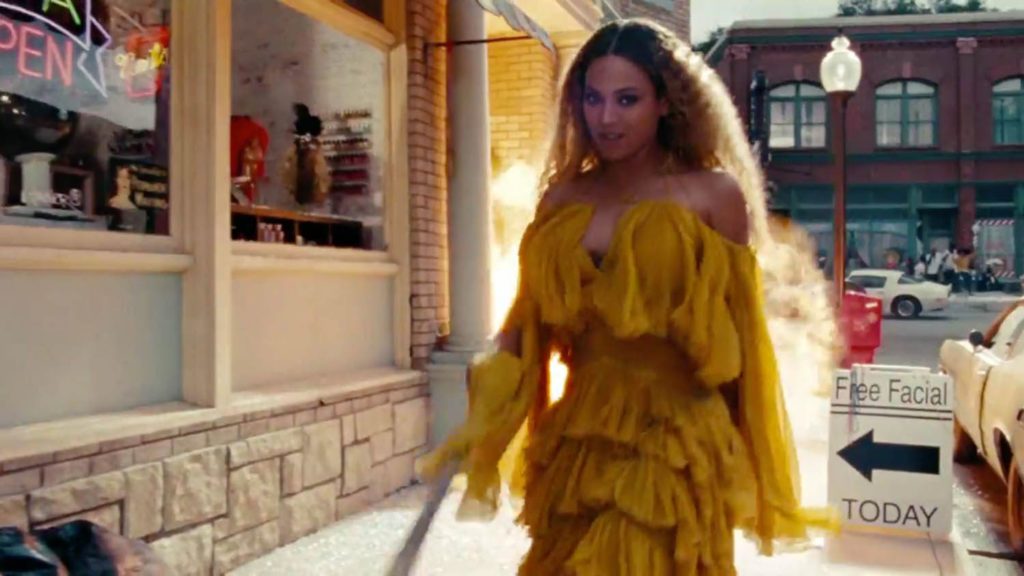 I signed up for that free month on Tidal because I wanted to see what the world (ie. my Twitter feed and my Tumblr dashboard) was raving about. And man, I wasn't expecting to like this album so much but omg I find myself humming various songs from this album throughout the day. Also, that visual album movie was beautiful and the narrated lines of Warsan Shire's poems was a wonderful touch.
My favourites from the album are Hold Up, Sorry and Don't Hurt Yourself. I guess Daddy Lessons too because that song is hella catchy.
If you want to check out the movie and the rest of the album before buying it, Tidal has a one month free trial thing going on.
And that's it for me this month! Feel free to head over to Raisa's post to join the link up 😀
RULES:
Write an entry about your favorite things.
They can be anything — books, movies, gadgets, websites, food, whatever you're feeling this month. There is no limit either. You can have just one favorite thing or twenty!
Link back to My Favorite Things (Raisa / Eirene)
In your entry, provide a link back to this blog linkup to give other people a chance to participate! Here's a handy optional banner for your convenience: